I'm Hao Zhang, a current PhD student in applied physics program. My hometown is Changchun city in Northeast China. During my time as an undergraduate student majoring in physics in University of Science and Technology in China (USTC), I've conducted research of optical imaging system design. After receiving a B.S. in optics and optical engineering, I came to Rice to peruse my PhD study. I joined my advisor Dr. Aditya Mohite's research group to study the material physics of perovskite-based semiconductors. My research interest is studying the interplay of optical and structural behaviors in 2D materials. Apart from work, I enjoy jogging, swimming, and cooking.
---
What projects are you currently working on?
Studying the ultrafast dynamics of electron-phonon coupling in 2D halide perovskites.
What is something you are proud of accomplishing at Rice?
Present research work at online conference.
What support have you received at Rice that was particularly valuable to you?
Frank communication and advice from close friends and lab mates.
What was it about the Rice Applied Physics Program that initially appealed to you?
The flexibility of choosing advisors from different departments.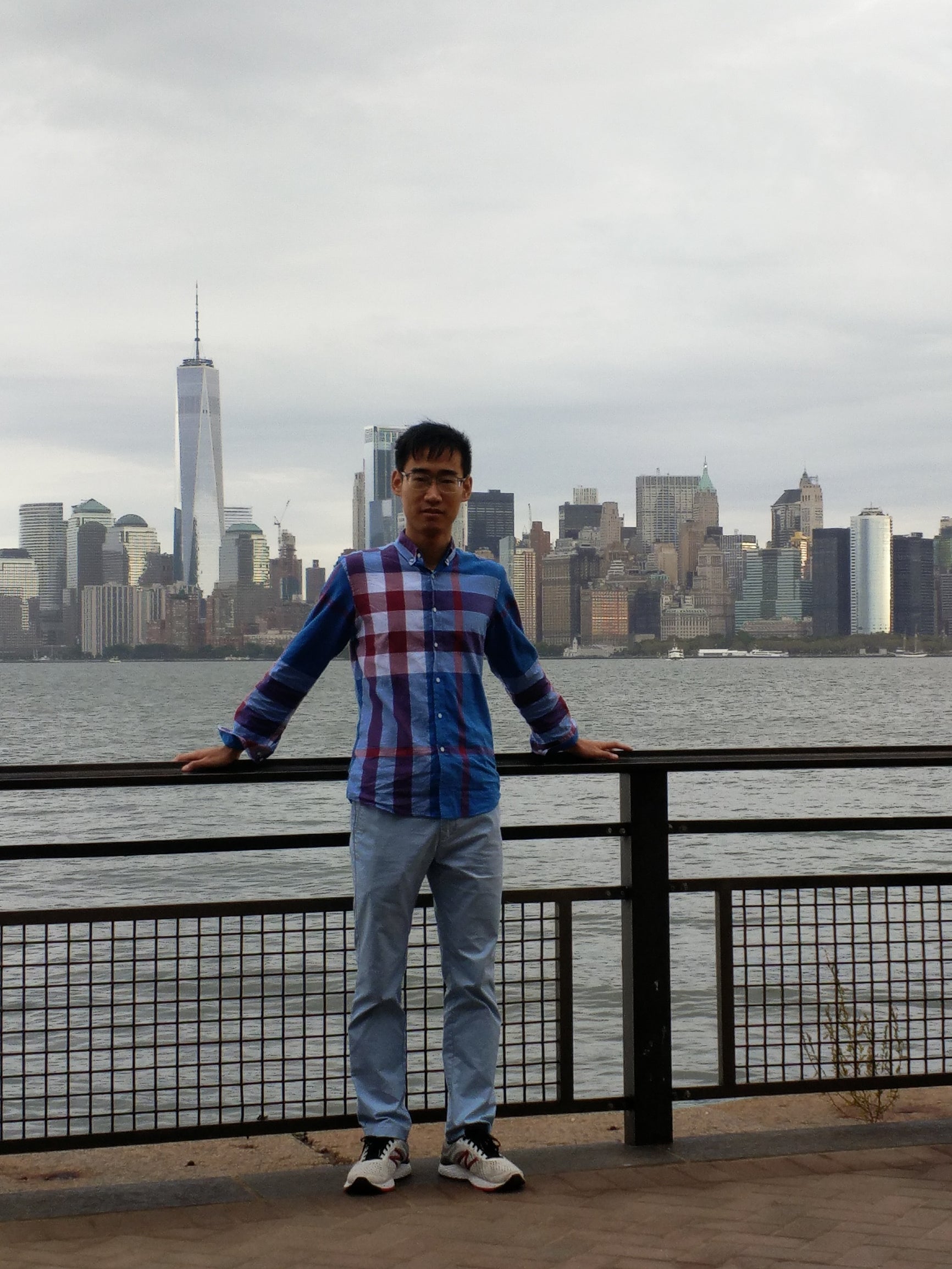 What is your favorite thing at Rice?
Watching squirrels eating pumpkins.
What is your favorite thing to do outside of Rice?
Travel, cooking, watching movies.
What is the best advice you have been given?
Stay true to oneself.
What is one thing people would be surprised to know about you?
I'm a little scared of dogs, big or small.
If you could have dinner with anyone, dead or alive, who would it be and why? What would you talk about?
Pierre de Fermat. I would ask for his 'elegant proof' of his theorem written on my napkin paper.
What is your favorite word?
Consistency